The Ghosts - Sue de Beer
Presented by Art Production Fund in association with Park Avenue Armory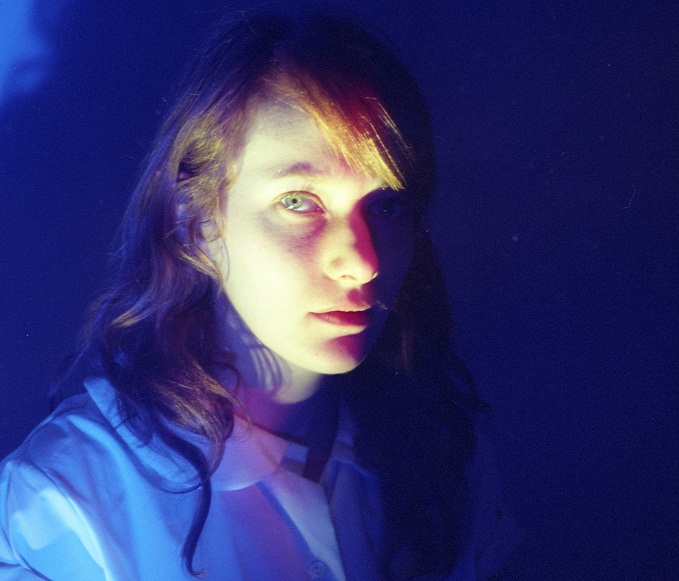 February 3 – 6, 2011
The Ghosts, a film and installation is open to the public.
Visit the free film screenings:
Thu & Fri, 5:00pm and 6:00pm
Sat & Sun, 3:00pm and 4:00pm
The Ghosts is a two-channel film by Sue de Beer that tells the story of an occult hypnotist who can retrieve lost lengths of time from peoples' memories and return them to the patient as if they are experiencing those moments anew.
In the Armory's historic Veterans Room, whose ornate decorative motifs echo the lighting effects in the film, de Beer will create a comfortable viewing environment for the film with soft carpet and soft seating, leaving much of the original décor of the room untouched. The Ghosts will also include include a sculptural 'fountain' in the Armory's Silver Room and a screen installation in the Field and Staff Room that will produce some of the lighting effects from de Beer's visually intense films in sculptural form.

Sue de Beer is an artist who uses video, installation, photography and sculpture to explore the connections between memory, history and architecture. She has exhibited her work nationally and internationally in such venues as the New Museum, the Whitney Museum of American Art, PS1/MOMA, the Brooklyn Museum, and Marianne Boesky Gallery in New York, Los Angeles Contemporary Exhibitions in Los Angeles, the Reina Sofia in Madrid, the Kunst Werke, the Zentrum für Kunst und Medientechnologie, and the Kunsthalle Shirn in Germany, the Neue Gallerie am Landes Museum Joanneum in Austria, the MuHKA Museum in Antwerp, Belgium, and the Museum of Modern Art, Busan, in Busan, South Korea. De Beer's work is in the permanent collections of the Whitney Museum of American Art, the New Museum for Contemporary Art, the Brooklyn Museum, and the Goetz Collection. She received her M.F.A. from Columbia University in 1998.
Art Production Fund (APF) is a non-profit organization dedicated to producing ambitious public art projects, reaching new audiences and expanding awareness through contemporary art. Recent projects include: Prada Marfa, Elmgreen & Dragset, Valentine, TX, 2005, permanent; Greeting Card, Aaron Young, Park Avenue Armory, 2007; Electric Fountain, Noble & Webster, Rockefeller Plaza, 2008; The Whitney Biennial, Park Avenue Armory, 2008. Kalup Linzy, Member's Only, Prospect. 1 New Orleans, 2008. Scribble, Karl Haendel, 2009; Kalup Linzy, Kembra Pfahler, Haim Steinbach, Proenza Schouler for Pitti W, Florence, Italy 2009; ART ADDS, Alex Katz, Shirin Neshat, Yoko Ono, New York City, 2010; PAUSE, Yoko Ono and T.J. Wilcox, Cosmopolitan, Las Vegas, NV, ongoing; White Ghost, Yoshitomo Nara, Park Avenue, NYC, 2010; Rob Pruitt: Holy Crap, Sotheby's, New York City, 2010. Co-Founders: Yvonne Force Villareal & Doreen Remen; Director: Casey Fremont; Project Manager: Theodora Schamber.
Film presentation is made possible with the generous support of Sotheby's