Emancipating Lincoln:
The Proclamation in Text, Context, and Memory
Harold Holzer
Wednesday, October 24, 2012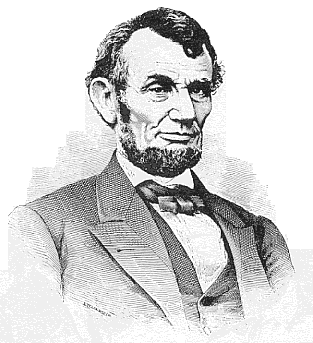 Doors Open at 6:00pm
Lecture Begins at 6:30pm
Veterans Room
As we near the Emancipation Proclamation's 150th anniversary, author and historian Harold Holzer will examine this foundational text of American liberty that in recent years has been subject to woeful misinterpretation. These 1,700 words caused Lincoln to be hailed as the Great Emancipator and pilloried by those who consider his effort at emancipation insufficient and half-hearted. Holzer uncovers Lincoln's very modern manipulation of the media—from his promulgation of disinformation to the ways he variously withheld, leaked, and promoted the Proclamation—in order to make his society-altering announcement palatable to America. Examining his agonizing revisions, we learn why a peerless prose writer executed what he regarded as his "greatest act" in leaden language. Turning from word to image, we see the complex responses in American sculpture, painting, and illustration as artists sought to criticize, lionize, and profit from Lincoln's endeavor. Holzer examines the impact of Lincoln's announcement at the moment of its creation, and then as its meaning has changed over time.
Harold Holzer is one of the country's leading authorities on Abraham Lincoln and the political culture of the Civil War era. A prolific writer and lecturer and frequent guest on television, Holzer serves as chairman of The Lincoln Bicentennial Foundation, successor organization to the United States Abraham Lincoln Bicentennial Commission (ALBC), to which he was appointed by President Clinton in 2000 and which he co-chaired from 2001 to 2010. President Bush awarded Holzer the National Humanities Medal in 2008.
The Malkin Lecture Series presents scholars and experts on topics relating to the Park Avenue Armory and its pivotal role in the civic, cultural and aesthetic evolution of New York City in the 19th and early-20th centuries.
The Malkin Lecture Series is funded by a generous grant from Mr. and Mrs. Peter L. Malkin and The Malkin Fund, Inc.
2012 Season Sponsor:


GENERAL INFORMATION
HOURS
Wednesday, October 24, 2012
Doors Open at 6:00pm
Lecture Begins at 6:30pm
TICKETS
$15 General Admission
$12 Students (with ID), Seniors (65+)
$10 Park Avenue Armory Members

Be "in the know!" Receive information on ticket sales and Armory Events by joining our Mailing List.
OR
Be the first! become a member today and receive advance notice of ticket sales and get your seats before they go on sale to the public.

You may also be interested in attending the following Malkin Lectures:
Thomas Jefferson:The Art of Power
Tuesday, November 13, 6:30pm
Woodrow Wilson: A Biography
Thursday, November 29, 6:30pm
Seventh Regiment: A Military History
Monday, December 3, 6:30pm