Artist Talk: Ann Hamilton
December 8, 2012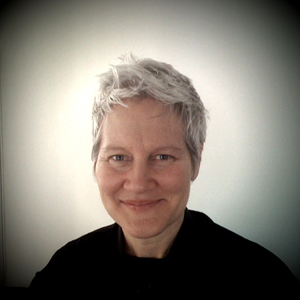 Join Armory Consulting Artistic Director Kristy Edmunds for an informal discussion with artist Ann Hamilton about her artistic process, collaborations, and the ideas that inform her work.
About Ann Hamilton
Ann Hamilton is a visual artist internationally recognized for the sensory surrounds of her large scale, multi-media installations. Responsive to the contingencies of the sites where they are made – cloth, texts spoken and written, animals, and people suspended or in motion – her installations immerse viewers in a poetic at once visceral and literary. Born in Lima, Ohio in 1956, Hamilton received a BFA in textile design from the University of Kansas in 1979 and an MFA in Sculpture from the Yale University School of Art in 1985. Hamilton has received a MacArthur Fellowship, Guggenheim Memorial Fellowship, NEA Visual Arts Fellowship, United States Artists Fellowship, the Heinz Award, and was chosen to represent the United States at the 1991 Sao Paulo Bienal and the 1999 Venice Biennale. In 1992, she established her home and practice in Columbus, Ohio. Presently, she is a Distinguished University Professor of Art at The Ohio State University.
Commissioned by the Armory, the event of a thread references the Armory's architecture, as well as the individual encounters and congregational gatherings that have animated its rich social history. A multisensory affair that combines the ephemeral presence of time with the material tactility for which Ms. Hamilton is best known, the work draws together readings, sound, and live events within a field of swings that together invite visitors to connect to the action of each other and the work itself, illuminating the experience of the singular and collective body.

the event of a thread is sponsored, in part, by Lincolnshire Management, and in part, by public funds from the New York City Department of Cultural Affairs, in partnership with the City Council.
Support for Park Avenue Armory's artistic season has been generously provided by The Andrew W. Mellon Foundation, The Rockefeller Foundation, Bloomberg Philanthropies, The Peter Jay Sharp Foundation, The Shubert Foundation, the Fan Fox and Leslie R. Samuels Foundation, the Marc Haas Foundation, and The Charles Evans Foundation.
Photo: Ann Hamilton
2012 Season Sponsor:


GENERAL INFORMATION
DATE AND TIME
Saturday, December 8, 2012
2:00pm
Veterans Room
TICKETS*
$10 General Admission
$8 Armory Members
*Entry to the installation the event of a thread is free on December 8, the day of the Artist Talk.