THE ARMORY AVANT-GARDE
Young Membership Program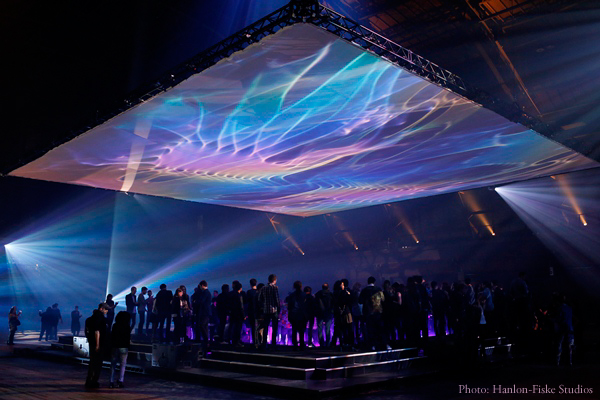 The Avant-Garde is a forward-thinking group of Park Avenue Armory for individuals from their 20s to 40s that offers a deeper, more intimate connection to the unique and creative concepts behind the Armory's mission: to create unconventional work that cannot be mounted in traditional performance halls and museums. For more information, please contact Katie Burke at (212) 616-3958 or kburke@armoryonpark.org.
As a member, you can look forward to four free complimentary events throughout the year:
Backstage Brunch
Summer Installation viewing party
Avant-Garde Holiday Party
One additional event curated exclusively for the Avant-Garde (Past events have included Cocktails and Conservation)
In addition to these wonderful events, you'll be invited to receptions surrounding our Wade Thompson Drill Hall Programming.*
*Tickets not included in the reception invitation.
$320 is tax deductible
Invitations to events planned exclusively for Avant-Garde members, providing opportunities to interact with artists and explore the Armory's rich history through post-show cast parties, intimate performances, and cocktail gatherings
Exclusive access to the best seats for Armory performances through members-only presales
Invitations for two to opening night previews for Armory visual art installations
Free admission for member plus one guest to Armory visual arts installations, plus members-only viewing hours
Free admission for guided tours of the Armory
$550 is tax deductible
All benefits of the Avant-Garde membership plus:
Concierge ticket service
Invitation for two to select cast parties throughout the season
Free admission for two additional guests to Armory visual arts installations
Two complimentary passes to an art fair
$1,080 is tax deductible
All benefits of the Avant-Garde Patron membership plus:
Free admission for you and a guest to the Armory's Cabaret Series
Recognition in Armory printed programs
No wait, no line pick up at the Patron Desk
The Avant-Garde Committee members serve as the dynamic young leadership for the Avant-Garde and play an integral role in the vision and planning of future Avant-Garde programs. Committee members are strongly encouraged to meet these annual responsibilities:
Support Armory programming through ticket support and an annual personal contribution at the $600 level (Patron)
Advocate for the Armory in the community through cultivation of other ticket buyers and donors
Attend at least one meeting and four AG events each year to demonstrate commitment to the AG while also enhancing knowledge of artistic programming and artists
Share professional expertise help advance the Avant-Garde membership program
View footage from The xx
Avant-Garde After-Party.
Contact Katie Burke at
212-616-3958 or
kburke@armoryonpark.org for more information.
Avant-Garde Committee
Greg Bresnitz
Sommer Chatwin
Kate Christensen
Peter Droste
Johanna Hudgens
Adrienne Katz
Hadley King
Joanie Martinez
Madison Papp
Michelle Perlin
Paolo Sciarra
Kimia Setoodeh
Claire Wittman
Yan Yang
The Avant-Garde is sponsored by

.